Our experienced technical team is diverse in expertise,
but focused on business continuity and efficiency. 
Eagle Network Solutions is your full service network support company.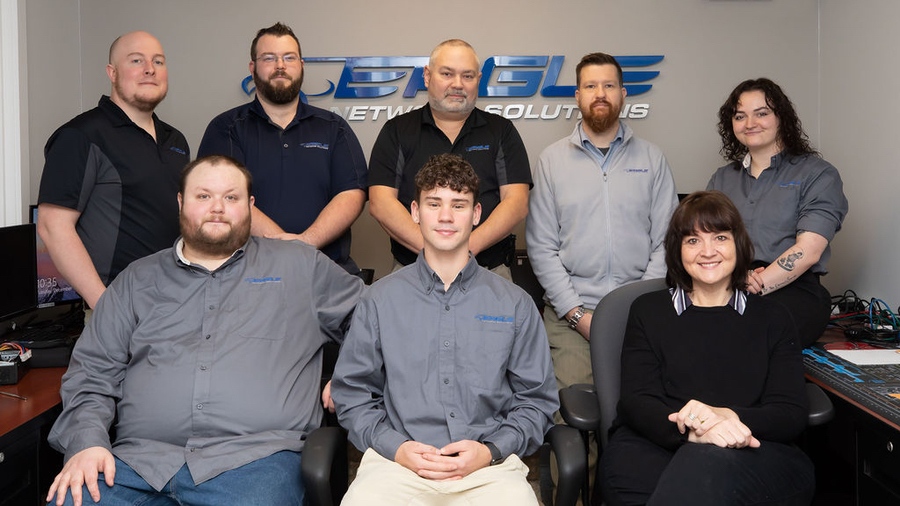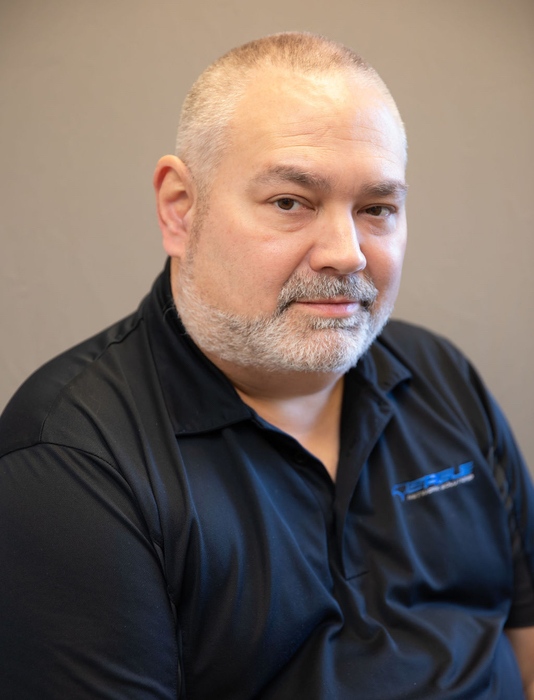 Kaleb Jacob
Principal CEO
Read Bio >
Kaleb Jacob is uniquely qualified to understand the business and network security demands of today's modern company. 
A business owner since 1999, he has an invaluable background in Information Technology, sales management, and customer service. A Microsoft Certified Systems Engineer (MCSE) since 2000, his firsthand IT knowledge and experience was earned through associations with Microsoft Partners in Wisconsin, New Hampshire, and Maine. Knowing that today's structured Information Systems environments require multiple proficiencies, Eagle Network Solutions has continued associations with many professional partners to provide a full complement of services.
He has served on the Board of Directors of two Rotary Clubs and has been a law enforcement officer for several agencies in Maine and New Hampshire. Kaleb enjoys the fast-paced and ever changing world of technology, and frequently speaks to organizations throughout New England on these challenges.
Kaleb enjoys the western Appalachian mountains of Maine for fly fishing, canoeing, hunting, ATV'ing, snowmobiling and even making homebrew at his family's remote cabin with mountain spring water. Kaleb is a Registered Maine Guide in the classifications of fishing, hunting and recreation. He has two children and wife, Amy, who have been key to his success. LinkedIn Bio
Hide Bio <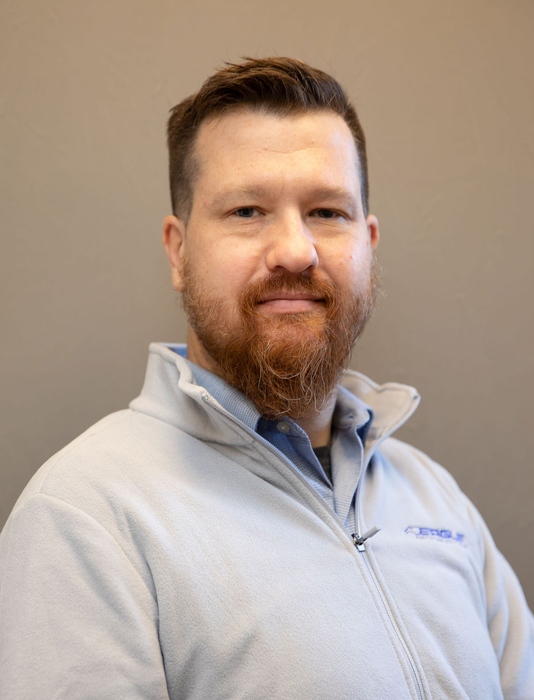 Thomas
Systems Engineer
Read Bio >
Thomas joined the Eagle team in the middle of 2021.   He is our only truly "remote" employee, and works from Phoenix, Arizona.  Thomas is a military veteran who used the G.I. Bill to complete a degree in Applied Computing and Networking from Arizona State University in 2014. He brings a wide range of IT skills and a decade of experience.  Recently, he completed an intensive 6-month course at University of Arizona on full-stack mobile application development.
When Thomas is not neck deep in solving computer problems, either at work or at home, he and his family spend a lot of time fostering dogs and volunteering for the Arizona Border Collie Rescue. Thomas has enjoyed escaping the extreme heat of the Arizona summer by visiting clients in Maine and New Hampshire and looks forward to future trips (when the weather is nice). 
Hide Bio <
Raegan
Service Coordinator
Read Bio >
Raegan joined the ENS Team in 2019 as the first full-time dedicated Dispatcher (now titled Service Coordinator).  She handles all incoming ticket flow, scheduling Techs to respond as well as coordinating all on sites that are needed. She also manages incoming hardware, inventory and warranty extensions. She keeps the Technicians on track and ensures we respond in a timely manner. Although Raegan's role (by design) is mostly non-technical, she has shown a lot of technical aptitude and, over the past year, has taken on a growing list of quick hit technical issues. This helps our customers and team immensely by offering a faster turnaround on some common ticket types such as a password reset. A great workday to Raegan is her Dispatch display lit up in
green
(which means all our key indicators are on track and customer tickets are closing or being attended to on time).  
In Raegan's time off-the-clock she enjoys spending time with her two golden retrievers, wildlife photography, travelling, and bowling with friends (yes, bowling at 22– after a few beers).
Hide Bio <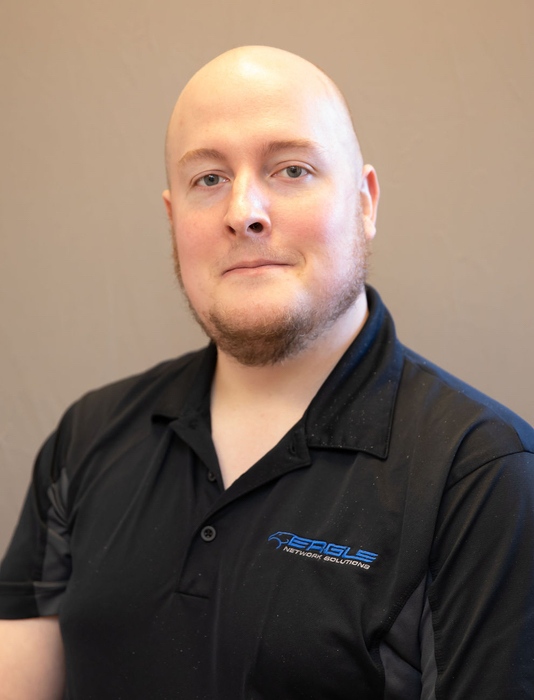 Ben
Senior Systems Engineer
Read Bio >
Ben initially joined the ENS team back in 2014 as our Service Dispatcher & Technician.   Shortly after marrying his wife, Ben left New England for adventures out west in Arizona for a couple of years where he got "wicked smahhht" (his words, not ours, since we've always known how smart Ben is). Early in 2021, Ben reached out to let us know he wanted to return to New England with his young family and we quickly welcomed him back with open arms.
Ben has been in the IT industry since 2003 in a variety of roles. One of his favorites (besides Eagle) was working with the talented teams at our Nations Dept of Veterans Affairs. There he learned to not only be passionate about the work being done but who the work is for. Ben wears many hats here at ENS:  he is our primary Projects Manager and Engineer for network upgrades and on boarding efforts, handles advanced level escalations from team members, mentors staff and always leads by example through his calm, unflappable manner. (That is not a challenge for anyone to try and prove us wrong, just a statement of Ben's inner Zen.)
Ben enjoys the off hours with his gorgeous wife and his rambunctious two-year-old son.  Outside of work, Ben can be found tinkering with 3d printers, adventuring in VR and playing games on his PC. His "best days" are those spent raising his family, hiking (or other outdoor activities) and vacation trips exploring new locations.
Hide Bio <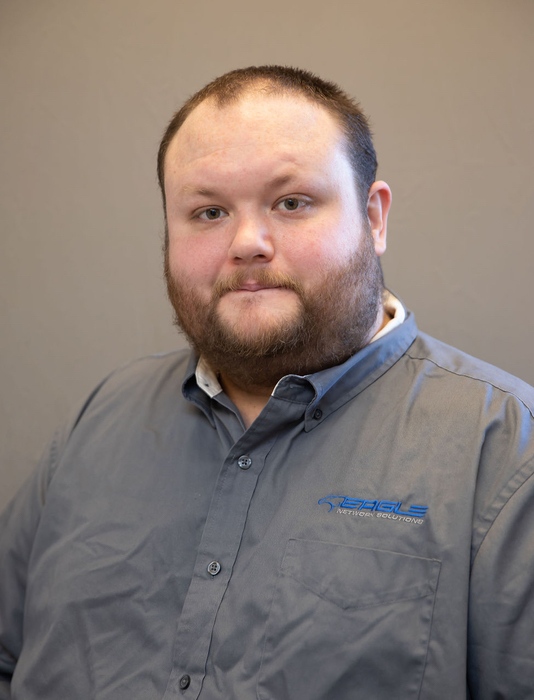 Josh
Service Technician II
Read Bio >
Josh joined the company over three years ago as a Service Technician based in our Bedford Office.  Josh started his trajectory in the technical field back in the 90's. He was THAT kid building computers and taking things apart at home. He enrolled at local technical school (NHTI) in a computer networking program and began working at a small business in New Hampshire supporting their IT needs. He was lured to California by a family member, working there in the IT field for 3+ years. While a nice place to visit, California proved NOT to be the place for Josh to call home, so back to New Hampshire he came and shortly after, landed at Eagle Network Solutions.
Josh is an avid technology person. He is "up" on all the latest and spends a good amount of time staying current on industry trends and cool facts about IT. He is the person on our team that Googles something before the staff meeting ends. He is our Dark Web Monitoring and Security Awareness training Guru and is a precious resource amongst our team because Josh knows things. Lots of things. When not working, Josh's passion includes gaming, building custom PCs, ATV'ing and spending time outdoors.
Hide Bio <
Steven
Systems Engineer
Read Bio >
Steven is a second-generation Systems Engineer who joined the ENS team in 2022. With a background ranging from systems administration on transoceanic ships to ransomware recovery for defense subcontractors, he focuses on large-scale scripting, automation, and integration. A technological autodidact, he performed his first Windows installation at 7 years old – unassisted, from a set of floppy discs. He began working in IT a month after starting college and is still at it 13 years later. If you need antivirus deployed to your entire environment in the span of an hour, be it 200 computers or 2000, he's got you covered!  
Outside of work he can be found at a gun range, writing, fishing trout streams, or he can't be found at all because he's somewhere off in the woods and forgot his satellite beacon yet again. 
The rumors that he swam half a mile to graffiti the private yacht of a C-level Oracle executive with "WE WON'T FORGET WHAT YOU DID TO SUN MICROSYSTEMS" are completely unfounded and have never been proven in a court of law.
(note from HR:  all background checks proved clear of alleged graffiti caper!)

Hide Bio <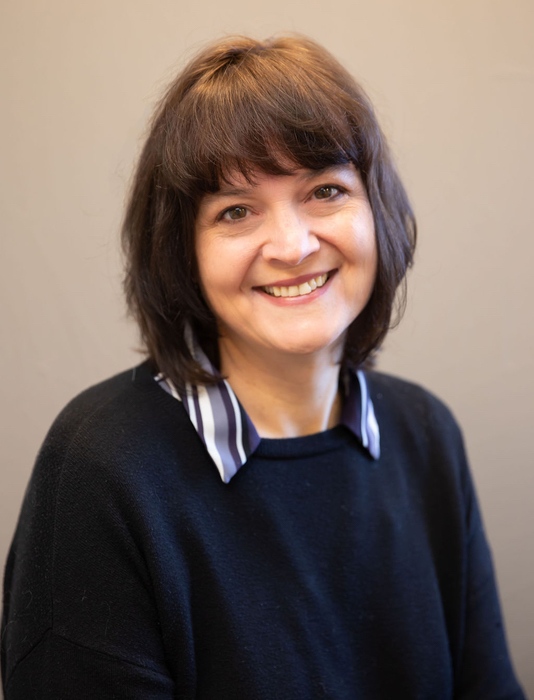 Amy
Director of Operations
Read Bio >
Amy joined ENS in 2011 after nearly 20 years with a wireless carrier holding progressive leadership roles ranging from Area Sales Manager to Director of a large call center. Amy handles all things "operations" at ENS. She is the primary person responsible for preparing client quotes, placing hardware/software orders, managing payables and receivables, payroll, benefits, and invoices. She can often be overheard saying things like "I am a non-technical person living in a very technical world…" and "You don't want me handling your Technical issue, let me get you to someone that CAN help." In short, we would be lost without her. Amy "knows" things, just not technical in nature. Her best workdays are when she knocks off a crazy amount of "To Do's" and customer feedback on the team is all green.
😁
 In her free time, Amy is adapting to life as a Mom of "adult" children by being a doting Dog Mom to two Golden Retrievers (Maya and Finn). She spends a lot of time in her native Maine and loves boating, ATVing, snowmobiling and just bobbing along on a tube on the shores of Maine lakes and ponds.
Hide Bio <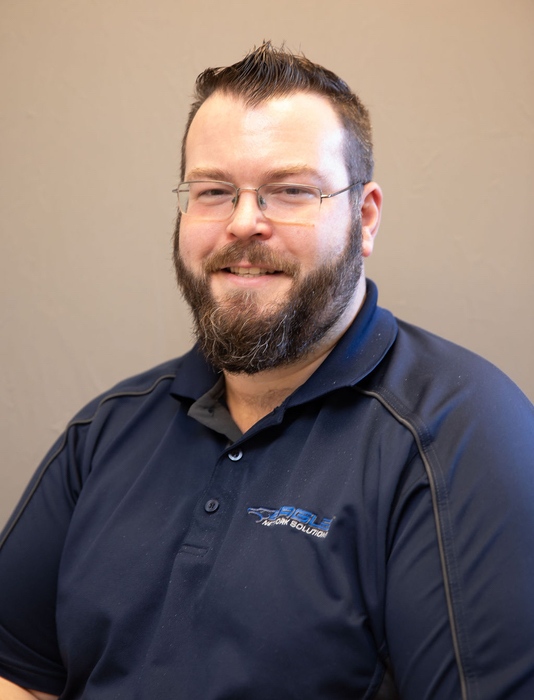 Luke
Service Technician II
Read Bio >
Luke joined our team in 2021 as a Service Technician based in our Scarborough Office. He is primarily responsible for our Maine clients, but also handles tickets for all areas remotely. He began his career in IT as a hobby that grew into a promising side business thanks to his ability to self-teach. He attended the University of Southern Maine and later obtained his degree in Applied Sciences in Information Technology in 2014. When interviewing Luke for the role, we figured anyone that can parent four young children at home (all 10 years of age and younger) would be a great multi-tasker at ENS. We were not wrong. Luke is one of those people that has a natural aptitude for technology.  His great work ethic and strong interpersonal skills have made him a wonderful addition to the Eagle team.   
He was born and raised in Southern Maine, where he lives now with his wife and four children. When he's not at his desk or a client site he enjoys spending his free time with his young family and exploring Maine's vast ATV trail systems.
Hide Bio <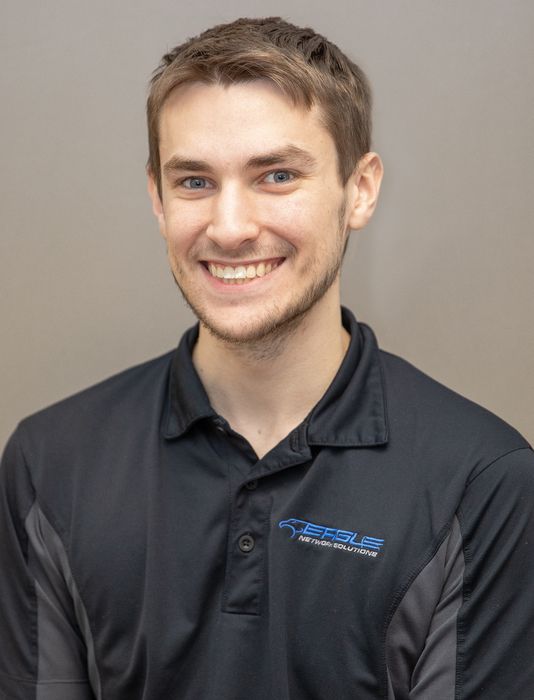 Branden
Service Technician
Read Bio >
Branden Joined the team in January 2023 as a Service Technician based in our Scarborough office. Branden's first venture into the IT world happened when he joined his school's robotics team. Ever since then, he has found a love for all things Tech related. Since then, Branden has held many jobs throughout Central Maine, with the most notable one being his IT specialist job at a school. Branden is currently enrolled at the University of Maine at Augusta. Branden's topic of study is Computer Information Studies with a concentration in Networking. Branden plans on graduating by early 2025 at the latest.  
When Branden is not working or studying for school, he enjoys relaxing with friends and family. Whether that be while watching a theater performance, going on a hike, or just plain old doing nothing. Another one of Branden's favorite pastimes is playing Ultimate Frisbee with the same group that he has been playing with for almost a decade.
Hide Bio <
Looking to join our team?