OUTSOURCED IT MANAGED SERVICES
FOR BUSINESSES AND MUNICIPALITIES 


Support
Help Desk 
On-Site Support
Automated Patching & Maintenance
Deployment
Network Design & Administration
Cloud Solutions

Protect
Next Generation Anti-Virus
Advanced Security Tools
Network Security Assessments
Security Awareness Training
Dark Web Monitoring
Advanced Security Systems: SEIM, SOC & MDR

Expand
Planning
Project Management
Hardware Procurement & Deployment
Site Surveys
With offices in Bedford, New Hampshire and Scarborough, Maine, Eagle Network Solutions provides a wide range of IT support services to businesses and municipalities throughout Northern England. We take pride in the role we play helping todays leaders keep their data secure and their systems optimized so they focus on their core business.  Your associates will enjoy our friendly, professional Technicians and speedy response. Please check out our Customer Feedback page and Our Team bios. 
Here are a few key indicators the time is right to call for our services:
Is hiring and maintaining a full-time staff for IT cost-prohibitive?
In order to maintain an in-house department, the skills needed to support your business extends far beyond a desktop support person. For an IT person to be successful, they need to have the right training, supervision and a number of costly technology tools. Knowledge of your infrastructure (both today and with projected growth goals), disaster recovery/ back-up solutions, 24/7 monitoring, routine patching and maintenance, Cyber Security protections in place and availability when something goes wrong typically means hiring multiple people with different skill sets and salary grades. This is a very costly endeavor for most businesses and municipalities.  Leading that team to ensure they are doing the right things for your organization is another consideration.
Do you know how well your organization is protected from Cyber Security risks? Are you being driven (by Insurance requirements or required compliances) to make changes?
Chances are you know of an organization that has been hit with either Ransomware, a compromised email account or a costly spear phishing crime. We hear real stories every day.  It is happening all around us and the bad actors are not just focused on larger institutions. Small and medium businesses, non-profits and municipalities are a target and the threats are evolving all the time. We can de-mystify Cyber Security best practices and help build a plan that will strengthen your protections in a way that fits your budget and team.  We will perform an assessment of your organization's "current state" of IT Security strengths and weaknesses and offer a plan on how to move to higher ground and peace of mind.
Co-Managed IT relationships are on the rise for larger organizations. Do you need extra help?
For larger organizations , Co-Managed IT is growing in popularity for a number of reasons:
Hiring and finding IT talent is difficult and expensive. 

Skillset Needs: The skills needed to support your organization properly quickly extends beyond a desktop support person. To do it right, your organization may need  multiple people to handle the complexities presented in managing networks (firewalls, switches, cloud services, servers, wireless, vendor management), Cyber Security, end user support, and planning.

Supervising IT talent is also difficult and very expensive. The leader should have an impressive set of specialized skills themselves in order to properly assess and effectively move an organization forward.

Specialized Tools and Licenses: monitoring/automated maintenance & patching, anti-virus, spam filtering, Security Tools (SEIM, SOC, MDR, EDR), ticketing systems, two-factor tools, password vaults, hardware licensing.  Tools exist today that were not even possible a few short years ago.  Those tools are expensive and require training and expertise to use them.

Projects/Initiatives:  need extra help short-term and would prefer not to hire or expand staffing.

Need "boots on the ground" because your home office is located far away.
We can customize a solution that fits your Organization's particular needs, such as providing all the routine (behind the scenes maintenance) and be a resource for your internal Help Desk person if they need an added layer of support. If you need end user support because you have an internal IT leader, no problem!  We will work with you to determine how best to augment and enhance what you have in place, at a fraction of the cost of hiring another person to your team.
Does evolving technology pose a threat to your ability to grow?
You have reached a size where a major, unexpected outage resulting in downtime could lead to devastating losses and you are apprehensive your organization is vulnerable.  Here are a few facts we've learned through trainings we've attended:
70% of businesses who suffer a serious data loss are out of business within 2 years;
60% of small companies go out of business within 6 months of a cyberattack; and
43% of cyberattacks target small businesses.
Are you growing too large for the in-house "expert"?
Many small organizations have an in-house go-to person that helps with all things computer related. This works in the beginning. It's cost-effective and easy. Usually, the in-house expert has a primary role in another capacity and helps out when someone needs desktop support. Soon, it grows to be too much for that individual both in time requirements and skills needed. As the business grows more complex, mistakes and costly downtime occurs more frequently and frustration sets in amongst the team and leaders. Customers feel the impact and your business suffers. 
Do you need someone you trust to help guide your organization on network infrastructure planning and keeping your data secure?
As organizations grow, planning for capital expenses and investing in the right infrastructure becomes more important and challenging for your leaders. You need a trusted advisor (a CIO) to provide input and guidance on the direction to support your technology needs.
If any of these business indicators sound familiar or describe the current state of your world, we would appreciate an opportunity to talk with you about how we can help.
Localized Support
We are locally owned and operated. Our experienced team of Network Engineers and Technical Specialists are positioned throughout Northern New England. We live, work and play in many of the same areas you do. Our clients have told us over and over how much they appreciate working with a local team because they know we can be there quickly and communications just seem to flow smoother, leading to quicker results with less frustration.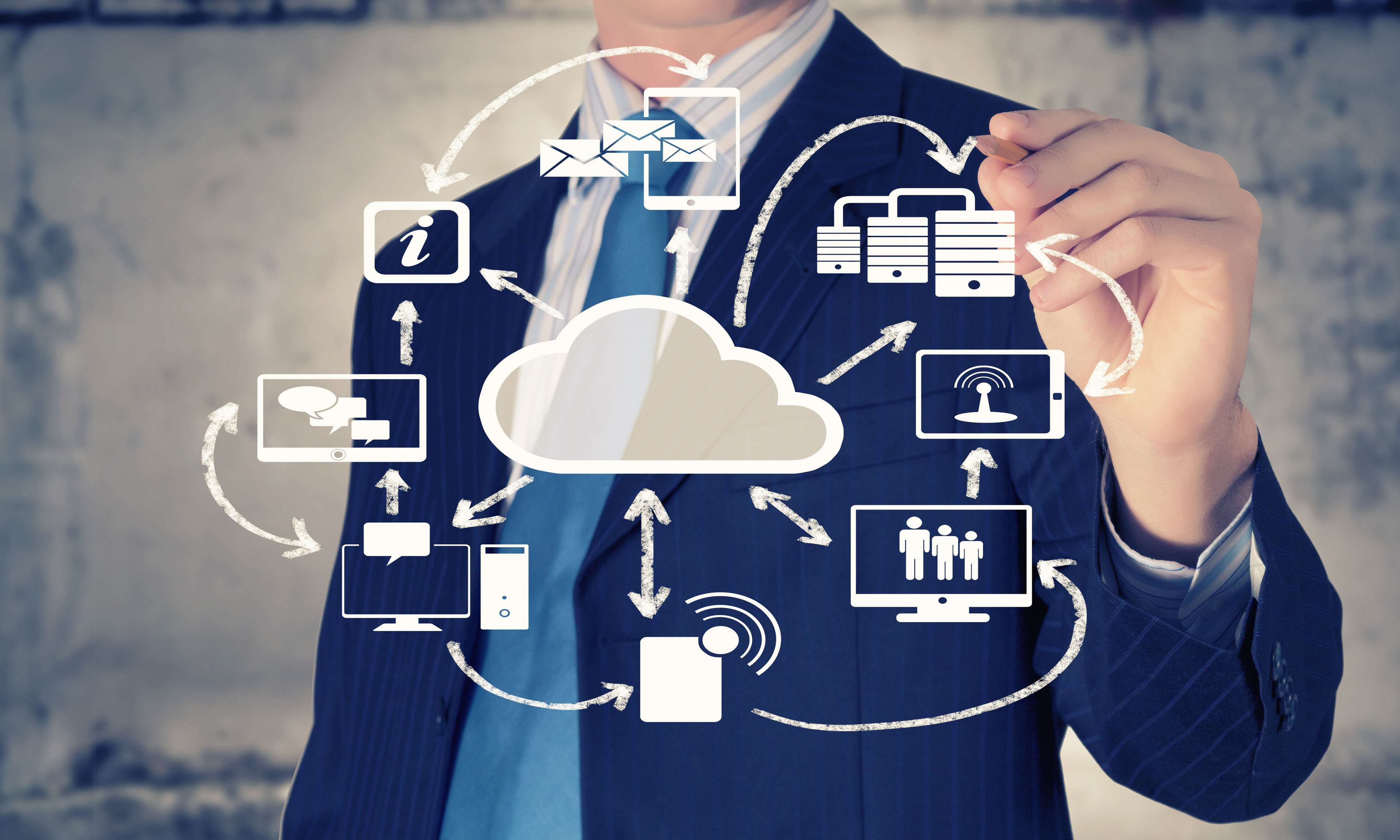 For years, we've known that you need active, running and updated antivirus on your computer to help keep your computer safe.  Like all technology, antivirus is going through an evolution, and it is one you should know a bit more about. First, what is basic antivirus...
read more
In August 2021, T-Mobile, one of the largest mobile carriers in the United States, announced that they had experienced a data breach that had potentially exposed the personal information of over 50 million current, former, and prospective customers. This was not the...
read more