One way to beat rising costs is to do a bulk purchase on computers and peripherals.  If you plan on increasing headcount in the next few months or you want to refresh your PC's or laptops, it makes sense to reach out to us and ask for bulk pricing on larger purchases.  Generally, the low limits on this equate to 8+ computers, 5+ laptops or a combination of each.  In some cases, we can get good discounts which can also cover monitors and dock stations if purchased all at once. In some cases, we have saved our clients well over 30% depending on the models requested.
Our Complete Support clients have access to an Equipment Lifecycle Report which lists all monitored computers (and servers) in a newest to oldest format.  This makes it easy to decide which machines are due for replacement.  One of our favorite reports, this is a fantastic tool for financial leaders to plan and budget appropriately for future replacement needs. We bring this report with us to our Quarterly Business Review discussions with Complete Support Clients but it is also available "on demand" for them anytime and  you can request it in the a pretty PDF format or Excel.
Here are a few screen shots for one client to give you a flavor for what it offers for details: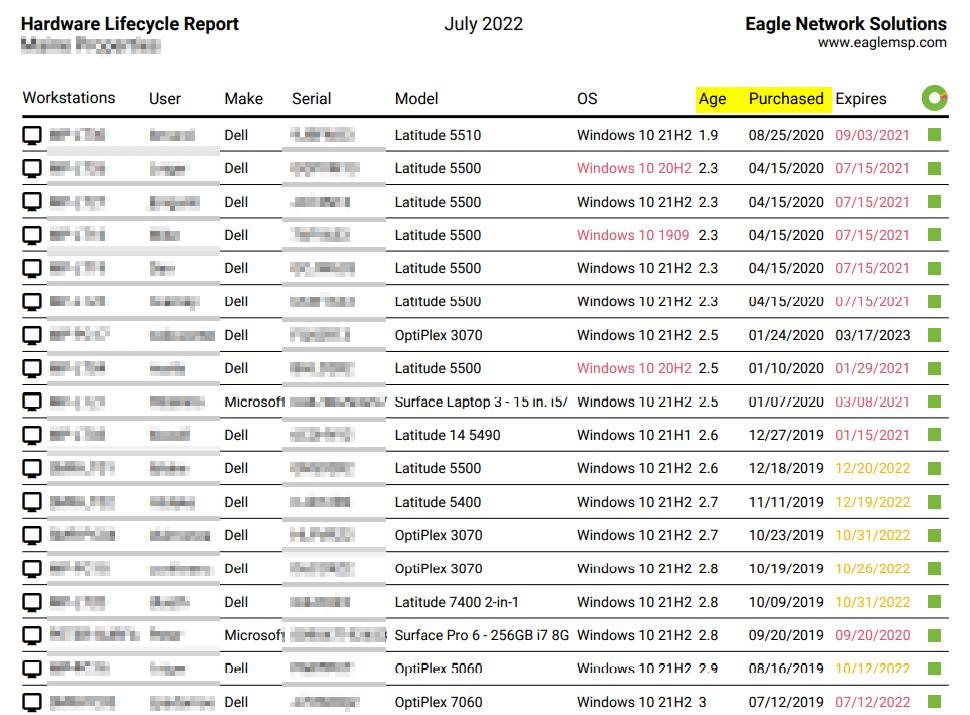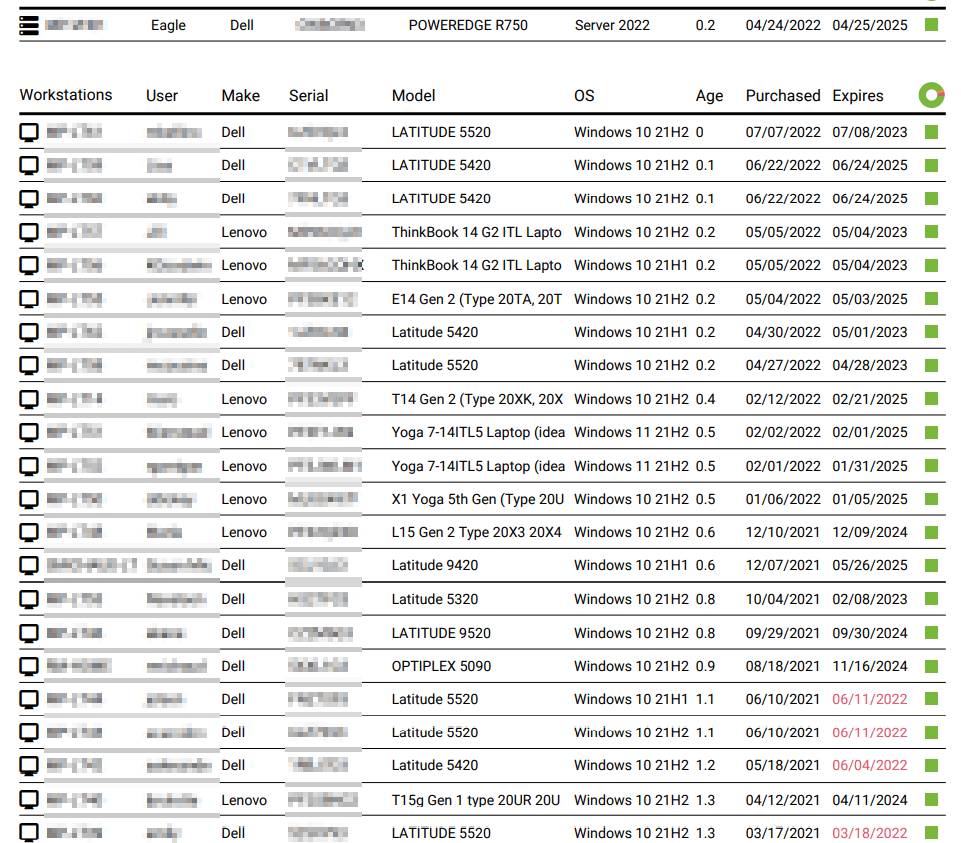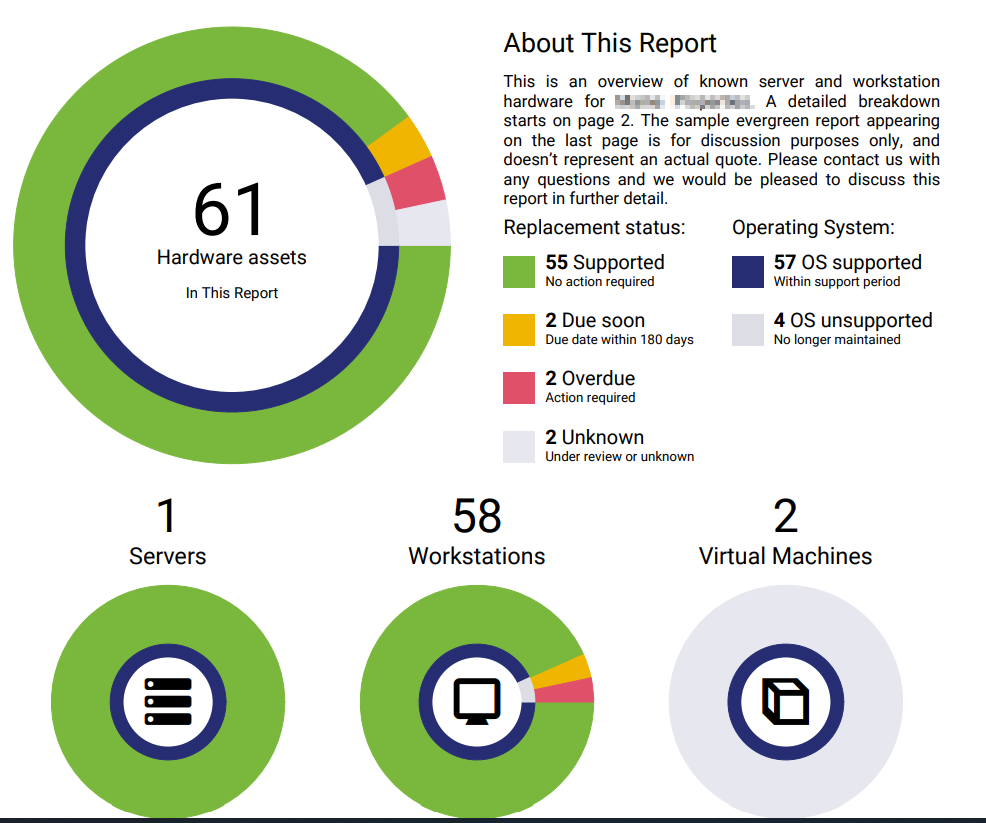 If you would like more information on preparing a quote for a Bulk Purchase, just open a ticket with us by emailing: ens@eaglemsp.com.  We would be happy to help.